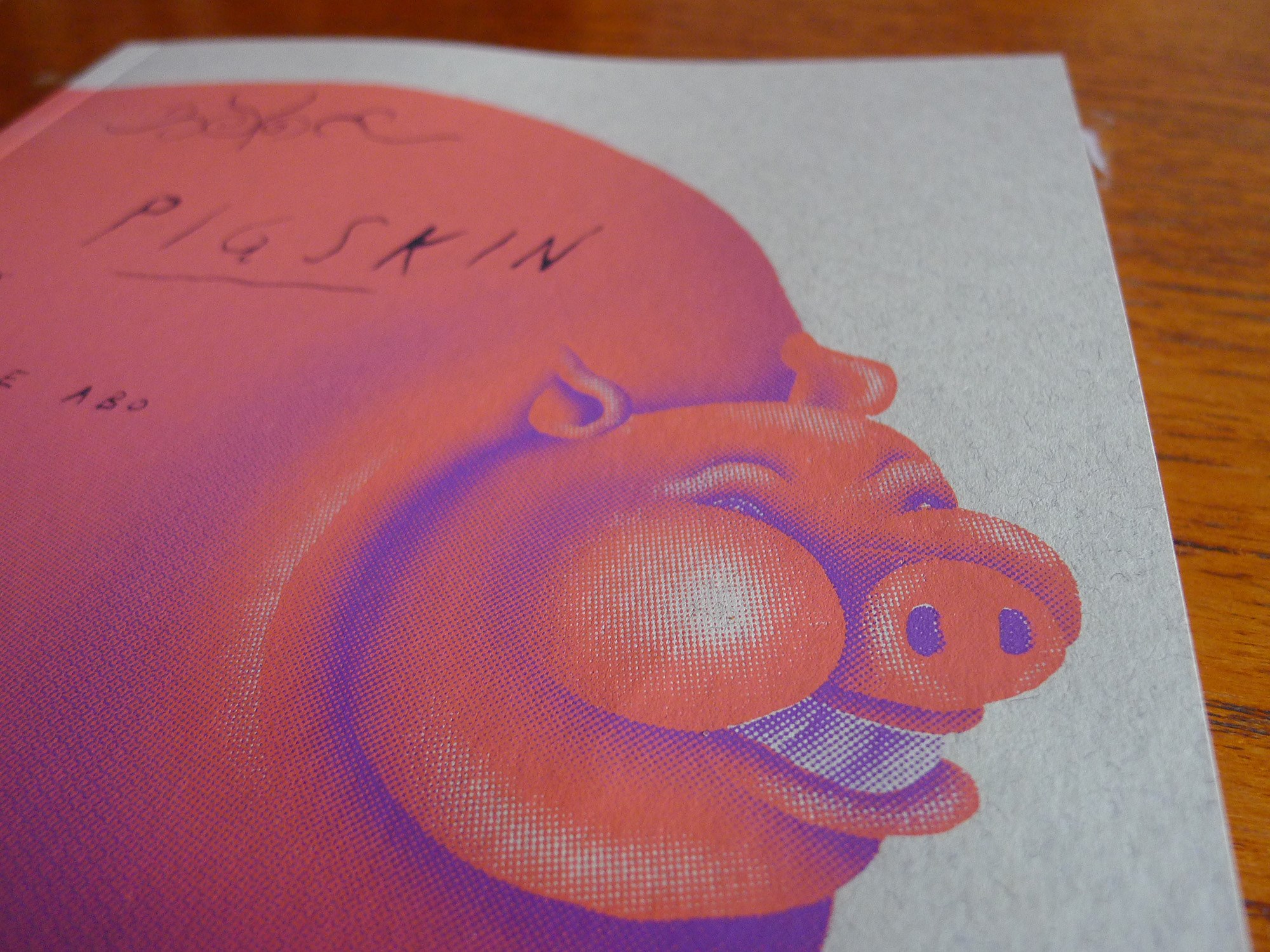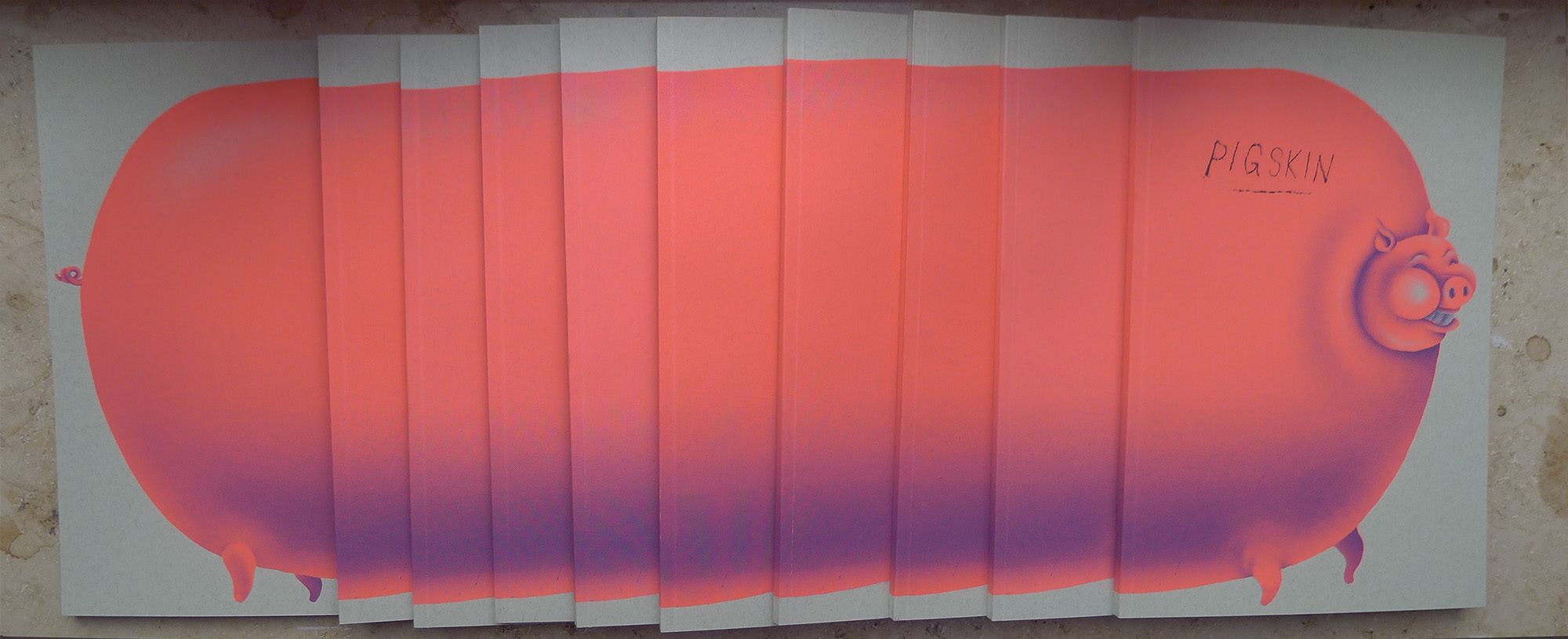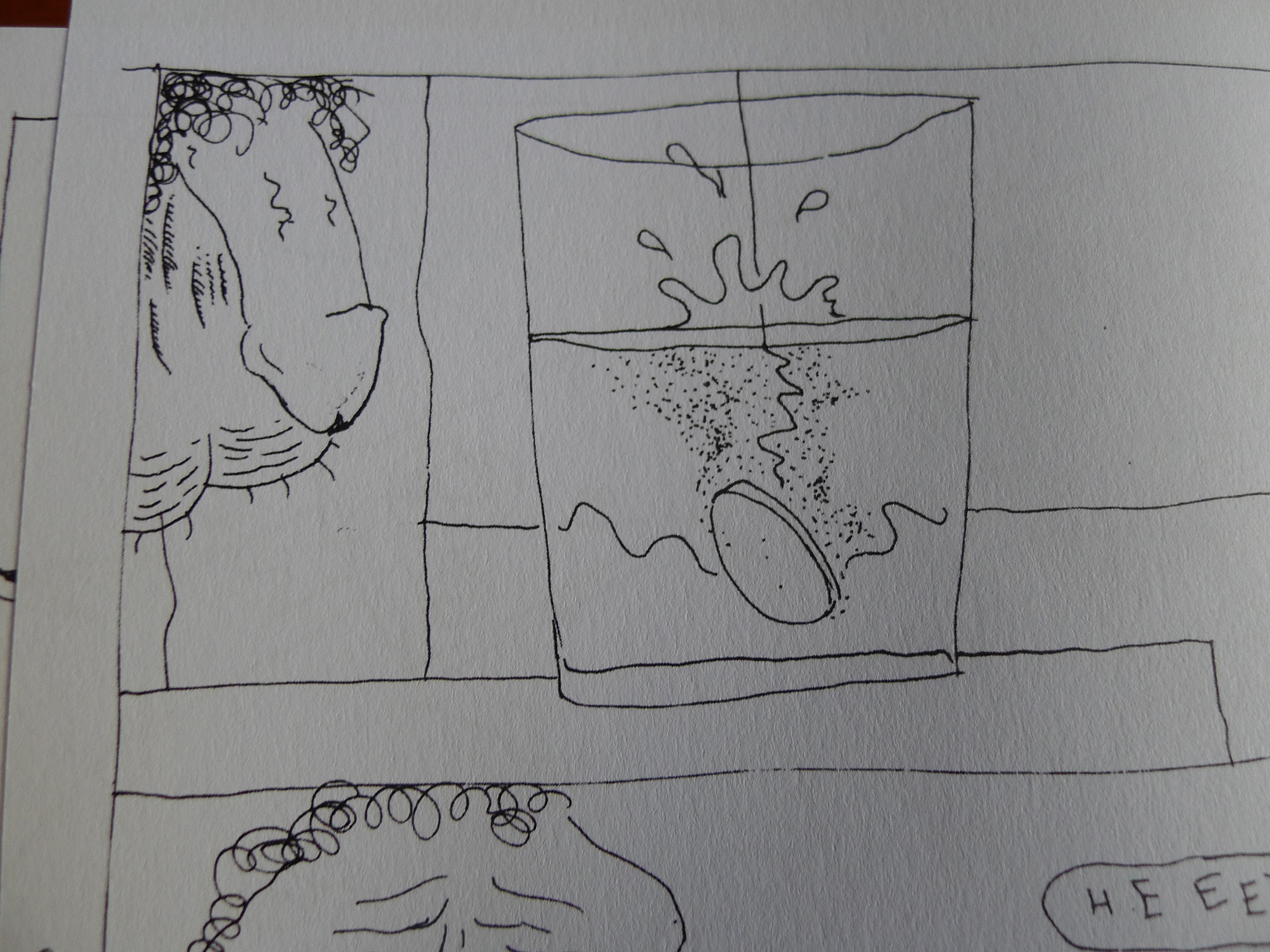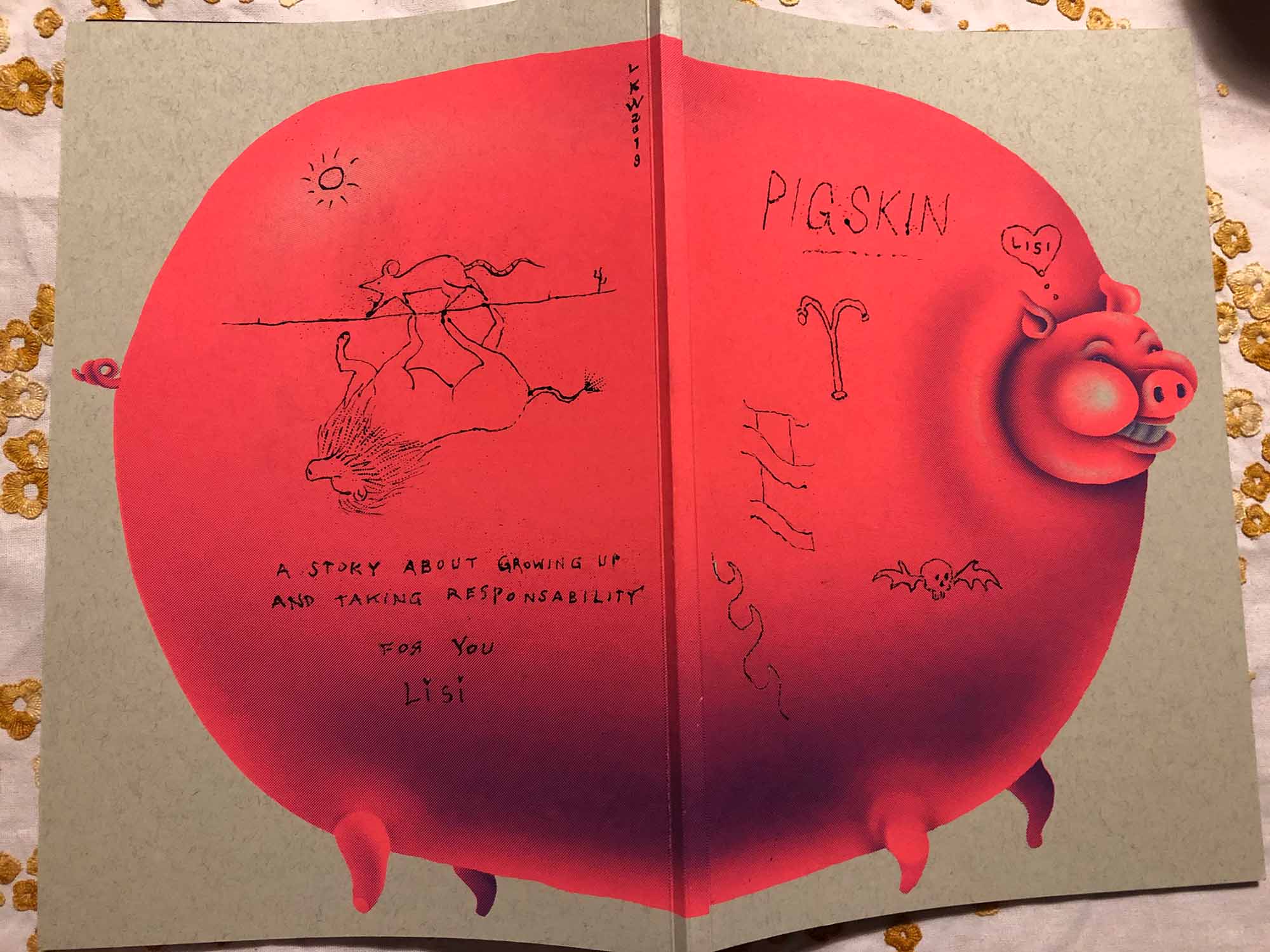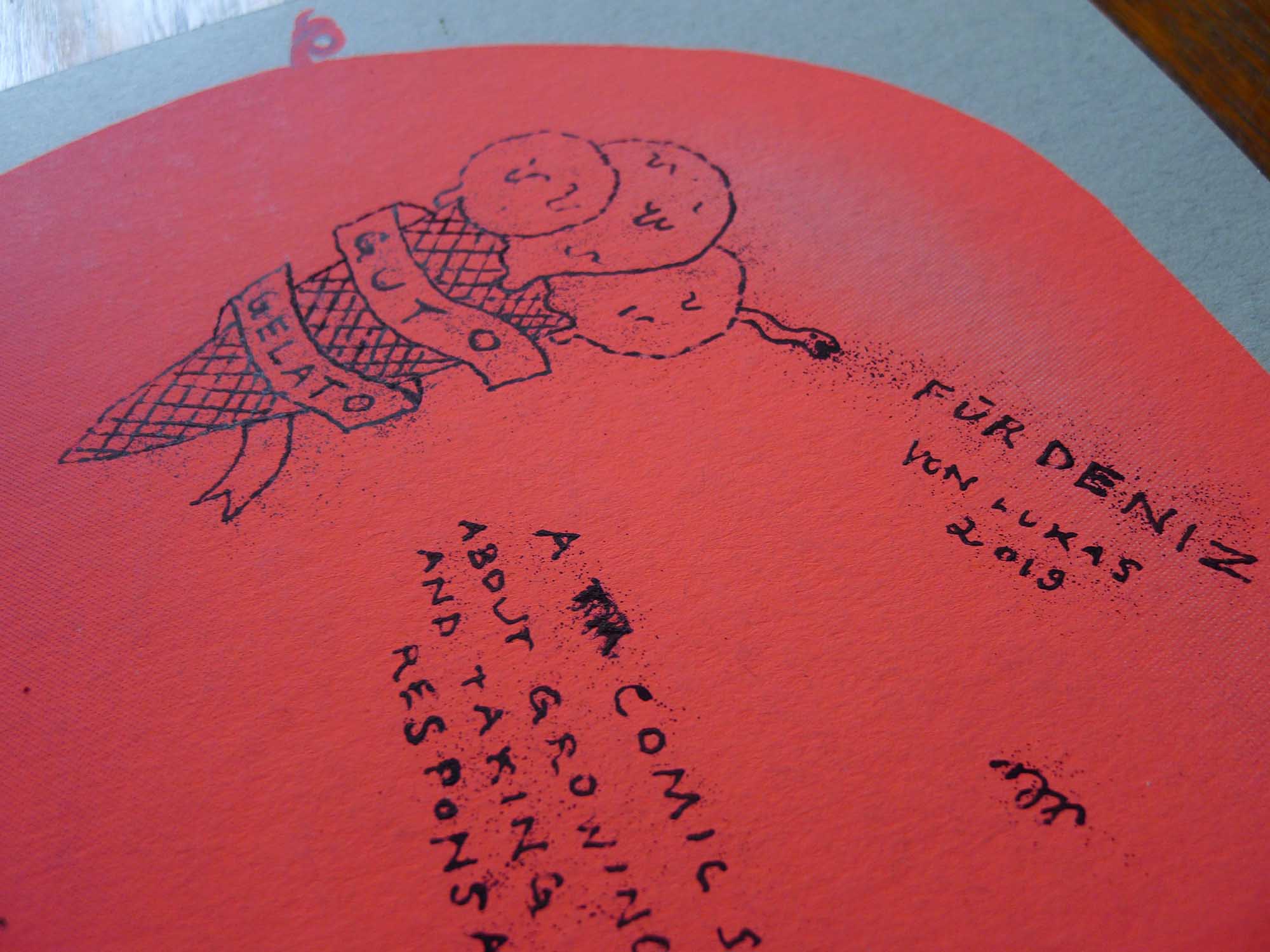 PIGSKIN
a comic story about growing up and taking responsibility.
93 pages, black and white, wrapped up in 2-colored silkscreen printed cover.
limited edition 150 exemplaires, signed and numbered.
first 70 books are released as a premium edition with custom hand tattooed cover on fluorescent pink color.
dont hesitate to contact me if you want a exemplaire for your own, there is a few left.
big thanks to everybody who supported the crowdfunding of this in end of 2018/begin 2019!