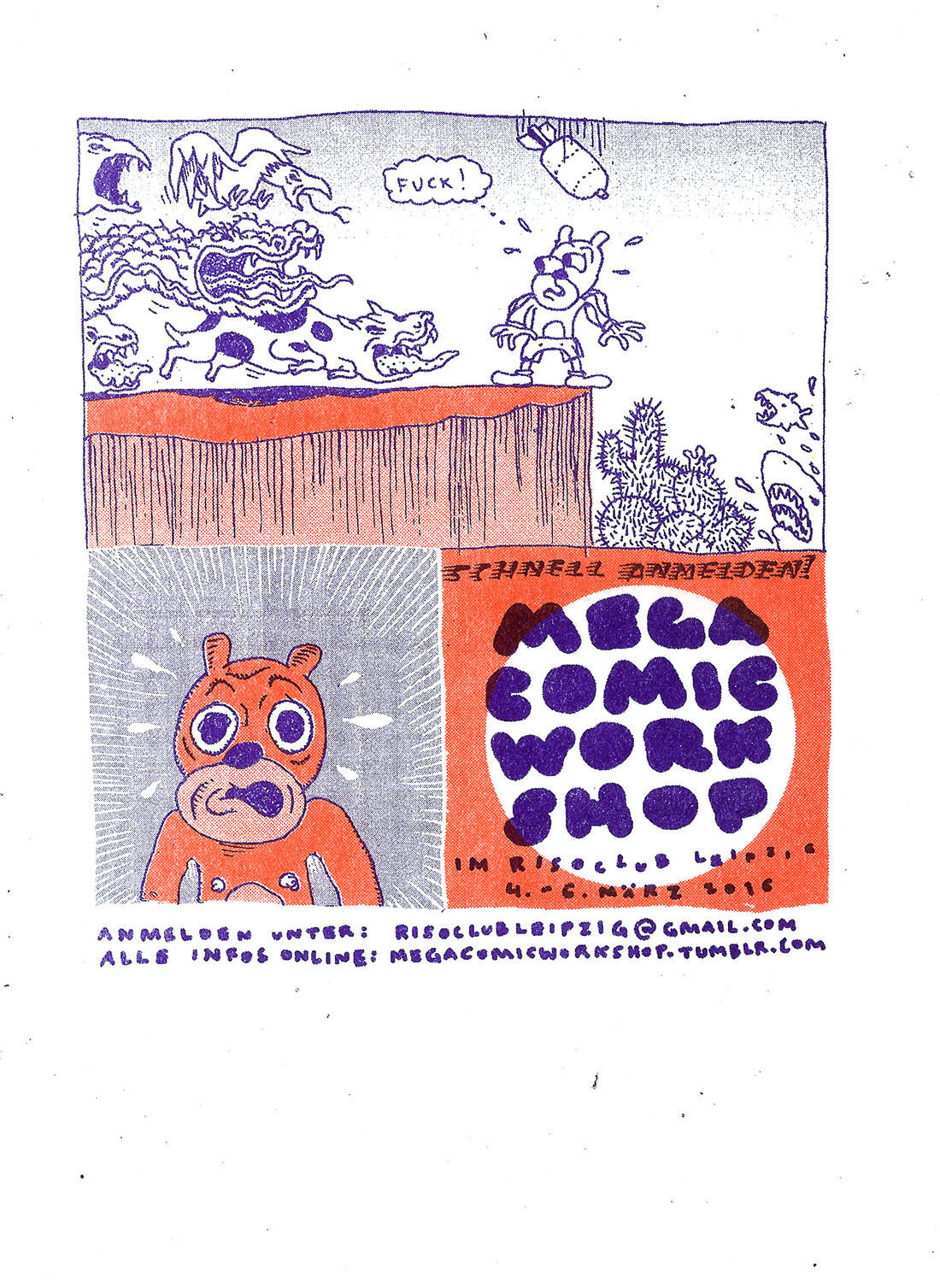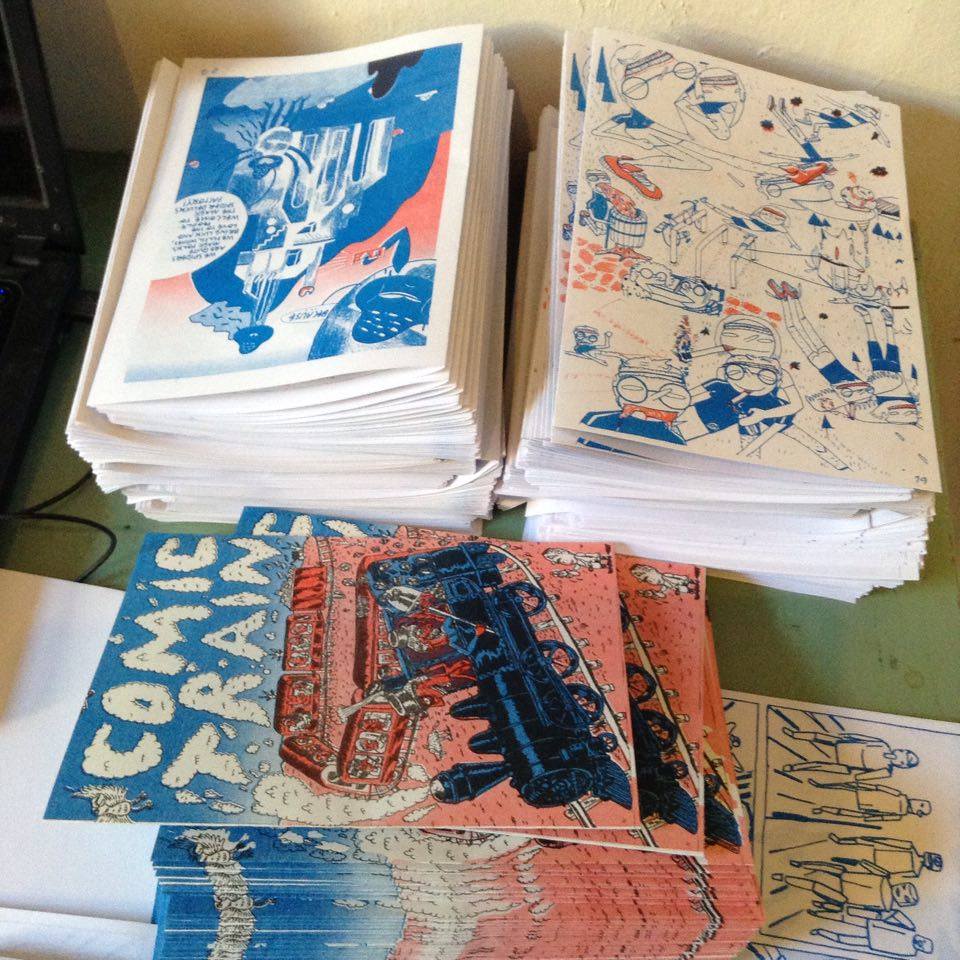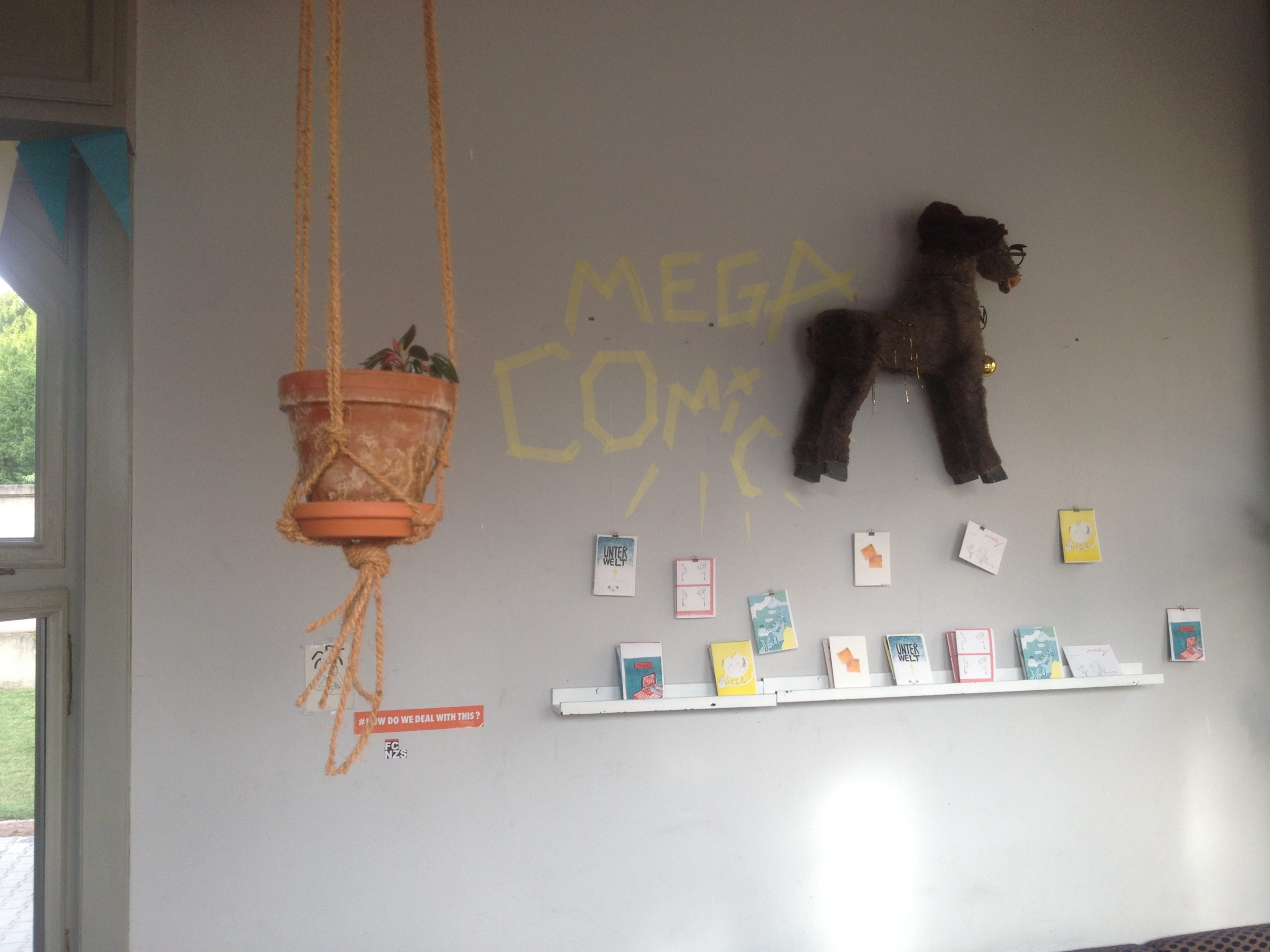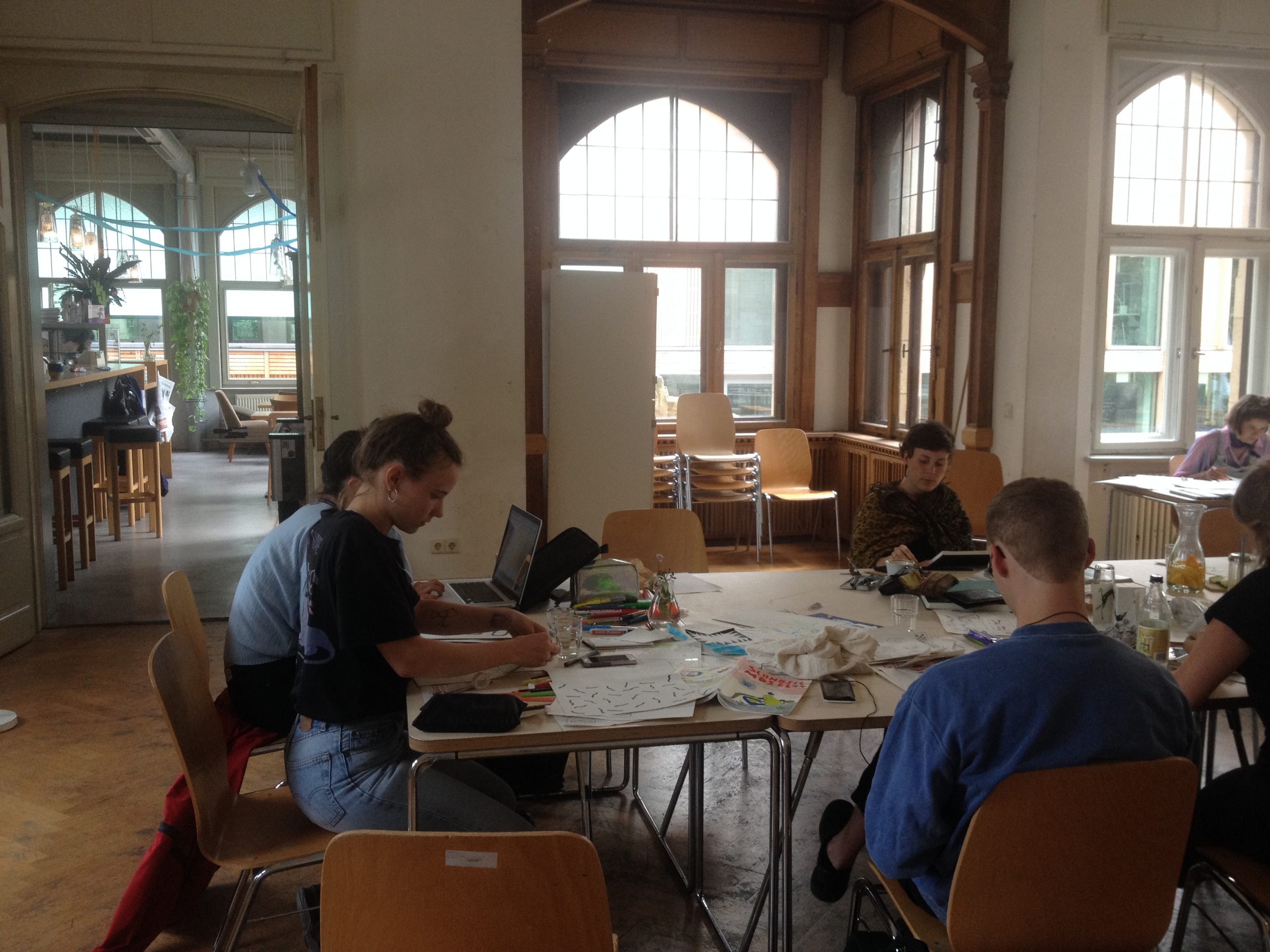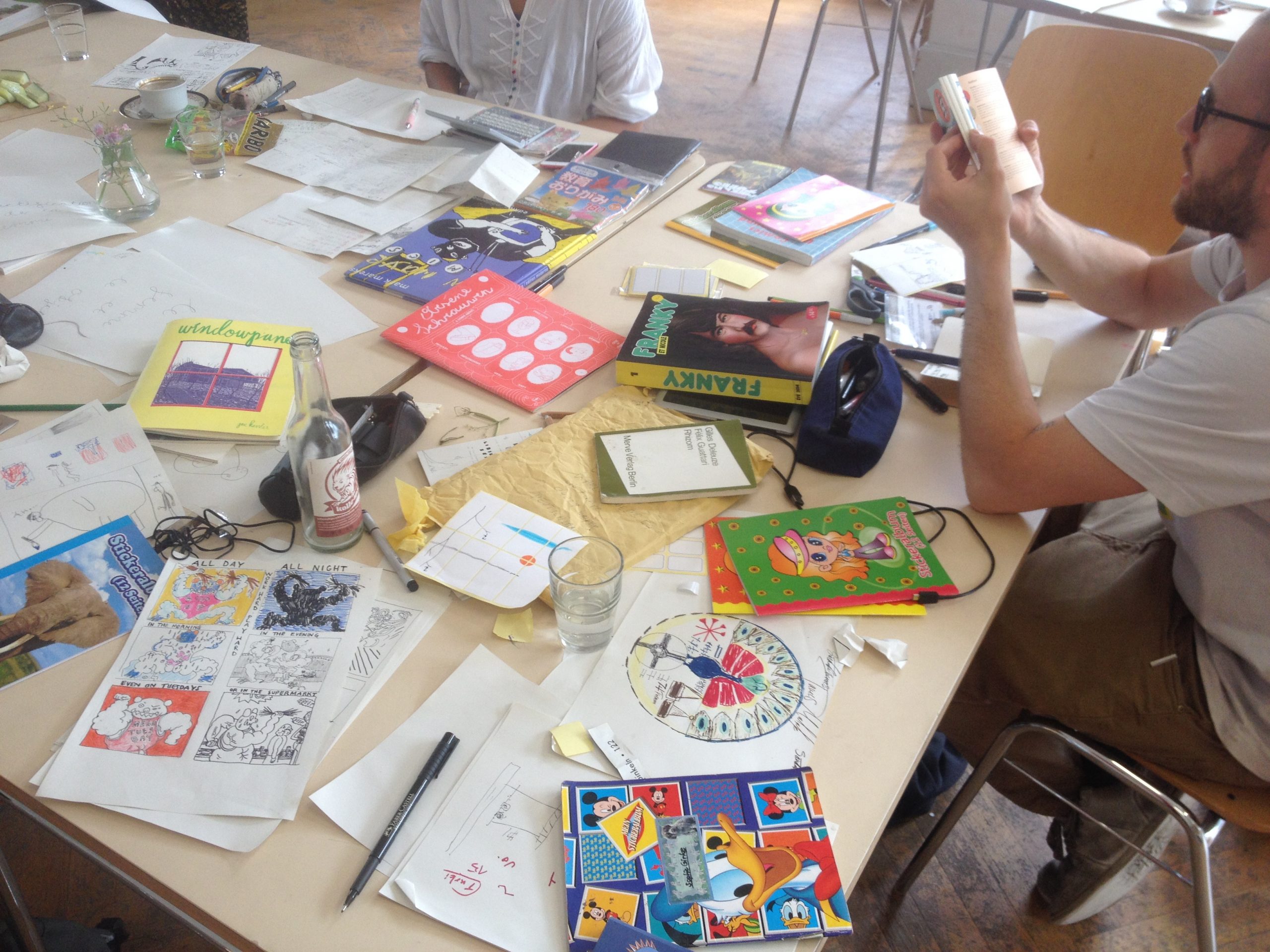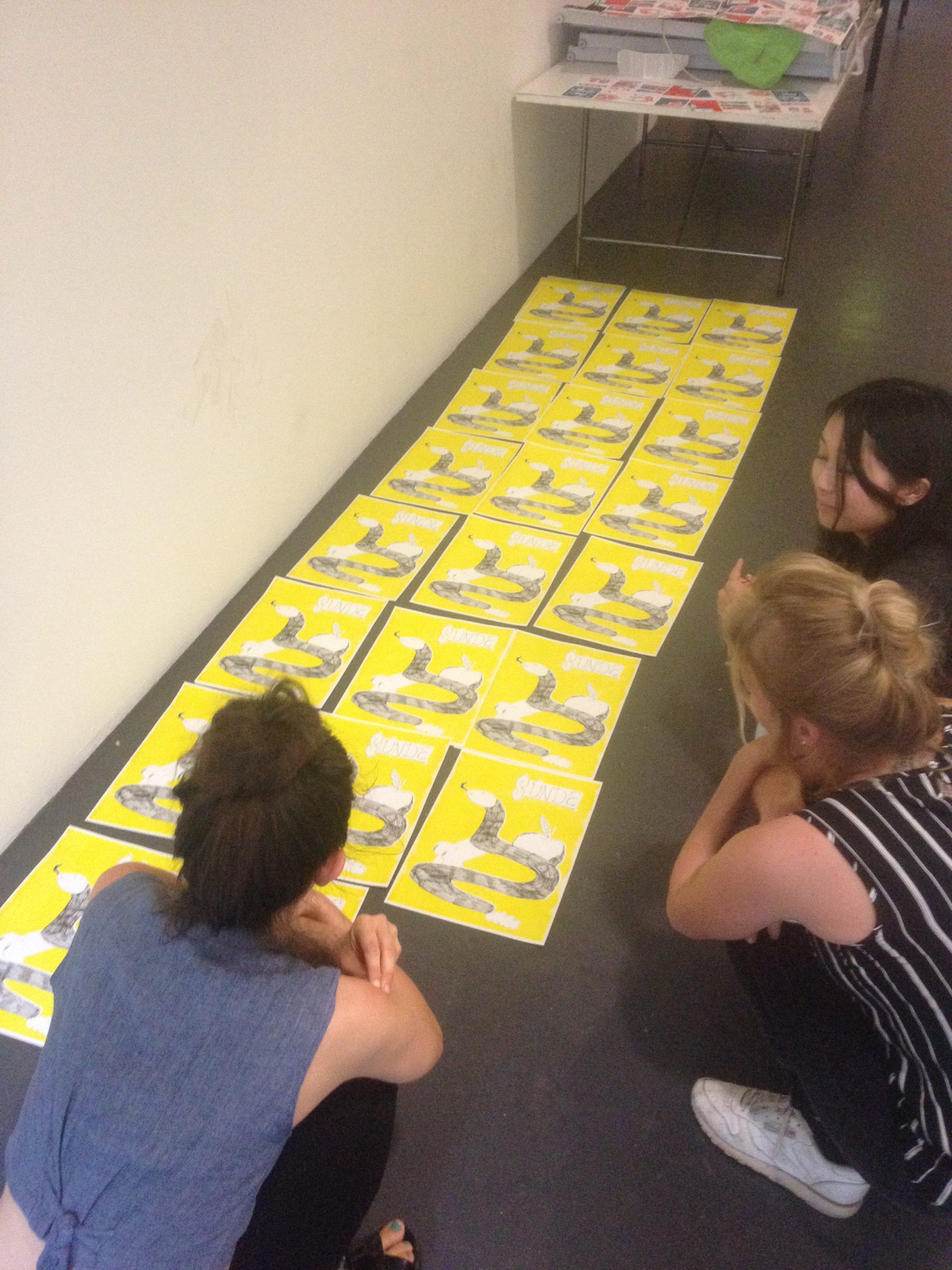 WORKSHOP
after a first workshop i did with my dear friend and colleague Hans Lichtenwagner in RISOCLUB Leipzig in 2016, where we produced one comic story collectively with the participants,  we held another workshop upon request from Kunsthochschule Halle in 2017, this time together with our other dear friend and colleague, Ralph Niese.
it was a 4 days workshop where the participants drew little comic books and printed them in a multicolored riso print.
Here you see ads for the RISOCLUB Leipzig-workshop some photos from the workshops and the outcome.